(St. Louis, MO) Authorities with the St. Louis County Police Department confirm that Tommy Boyd, the man who escaped from Mercy Hospital South Thursday morning, was located and taken into custody Thursday evening without incident. 
45 year old Boyd was located in the 7300 hundred block of Watson Road in St. Louis, after the St. Louis County Police Department Special Response Unit followed up on leads, that led to Boyd's whereabouts.
Boyd reportedly escaped from custody, of two corrections officers, around 4 o'clock Thursday morning. He had been transferred to Mercy Hospital South from Potosi Correctional Center for treatment.
Boyd is serving a 30 year sentence in the Missouri Department of Corrections for statutory sodomy.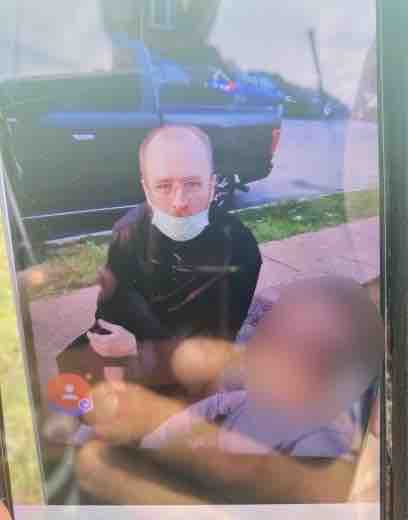 Credit: St. Louis County Police Department
Photo of Tommy Boyd believed to have been taken Thursday morning after escaping Mercy Hospital South early Thursday morning.